The Byblos Campus Library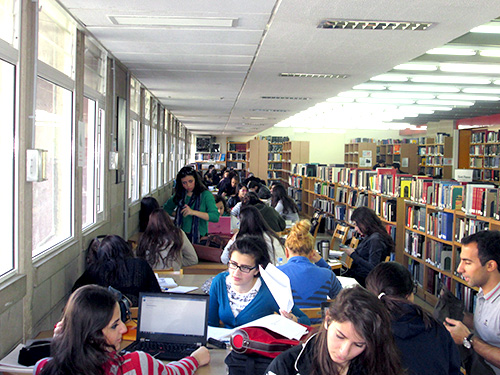 The Byblos Campus was created in 1986 following a Board decision to expand the college into a multi-campus university.
The Byblos Library has about 160,138 volumes of books and non-book materials and over 312 current periodicals — current and retrospective. They encompass all academic disciplines as well as advanced research. Moreover, users have access to a reference collection, periodical indexes, and most importantly, electronic resources such as databases and online journals, and, microforms. The library also includes 21 internet workstations and 20 laptops  (from which users can access the Library Catalog and other electronic resources).
Orientation, individual instruction, and research assistance are available to library users throughout the year. All of the library departments are dedicated not only to providing access to information, but also to assisting information seekers in developing successful strategies for finding and evaluating information for a full range of needs.